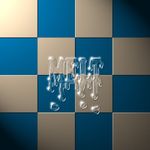 Ratings
5.5
out of
10
with
2
ratings
Board Game Rank: Not Ranked
Abstract Game Rank: Not Ranked
Description
In this battle between fire and ice, the goal is to protect your ice cubes while melting those of your opponents'. The freezer-themed board is configured using suggested placement of obstacles such as frozen pizzas, canned juices, and ice cream. The placement of these everyday freezer items can also be customized to create unique board configurations.

Players purchase fire and ice pieces and place them strategically on the board. They then take turns maneuvering their pieces and are rewarded tokens for successfully defeating and defending. With these tokens, additional purchases of pieces and action cards are made for the following rounds. Victory is achieved by melting all of your opponents' ice pieces.

Adding to the replayability, alternate rule sets can be used to remove dice and card drawing from the game, resulting in limited chance while increasing strategic depth.